OVERVIEW
The instructions below may help with the new ePTZ feature of DTEN firmware v1.5.0 release.
DTEN ePTZ Function
The new firmware v1.5.0 for DTEN D7 55" has a new ePTZ-enabled Zoom Rooms function. (Note: The functionality of the ePTZ will vary based on hardware.)
Video demonstration of how ePTZ function works during a meeting:

HERE


How do I access this feature?
1. When in the meeting, click Vertical Ellipsis (three dots) at the bottom right corner

2. Click Camera Control on a pop-up menu to open up ePTZ-enabled Zoom Rooms (see below)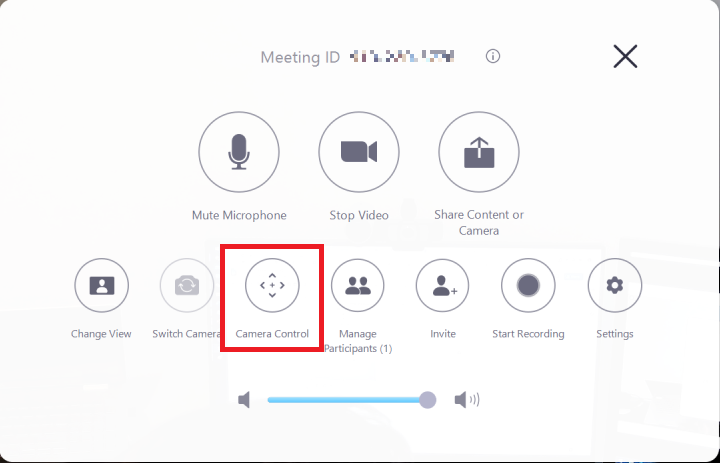 3. This will pull up the Camera Control, Auto Framing and Preset options explained in more detail below.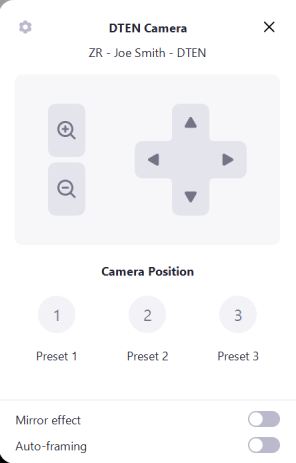 This feature has the following hardware/ software version dependencies:
| | |
| --- | --- |
| Dependencies | Requirement |
| DTEN Software Dependencies | DTEN 1.5.0 |
| DTEN Hardware Dependencies | NO |
| Zoom Room Dependencies | NO |
If you have additional questions, please contact DTEN Support at support@dten.com for assistance.