This Best Practice Guide is applicable for the following use case:
Admin to help end-users setting up Zoom For Home or Personal Zoom Room with Orbit
Review the sections below to activate and to install DTEN ME:
1. Before the unboxing
1.1 Provisioning Zoom for Home devices
Please create a personal room following the instructions here. This will allow updating the Zoom for Home device on the Zoom portal: https://support.zoom.us/hc/en-us/articles/360048921611-Provisioning-Zoom-for-Home-devices
1.2 Sign up for an orbit account and generate a 6-digits activation code
You would have to create an account in Orbit and to generate a 6-digits activation code that will be used in the setup later.
*Note - click here to learn more about What is DTEN Orbit.
Please follow the steps below:
Go to

orbit.dten.com

Create a new account and then log in to the orbit portal

On the top right, click "Generate Activation Code" and it will open a pop up window

Next, do the following:
Enter the

number of devices

that you plan to activate or deploy

Choose "Code Expires after 7 days"

Click "Generate Codes"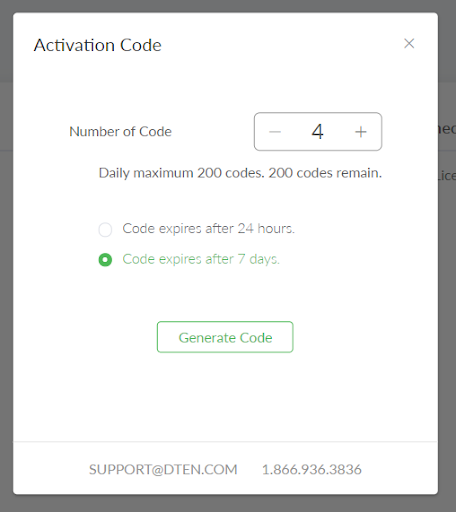 You will see the codes in the pop-up window. We recommend sending it to you for record-keeping purposes.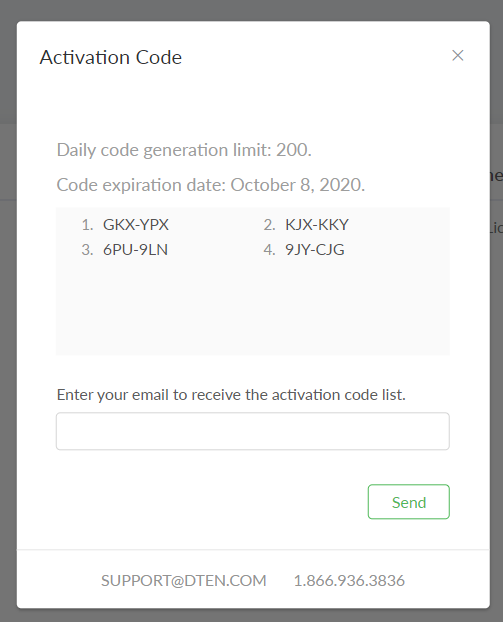 1.3 Orbit User Management for admins
There are few key things to know when managing your orbit corporate account:
There are three roles in orbit:
Owner

: Account owner has full privileges to access and manage a DTEN account

Admin

: Admins have a wide range of privileges to access and manage a DTEN account

Individual

: Members have access to and manage their personal devices but no account management privileges
During the Installation:
2.1 Activate Warranty
Click the box next to the agreement clause.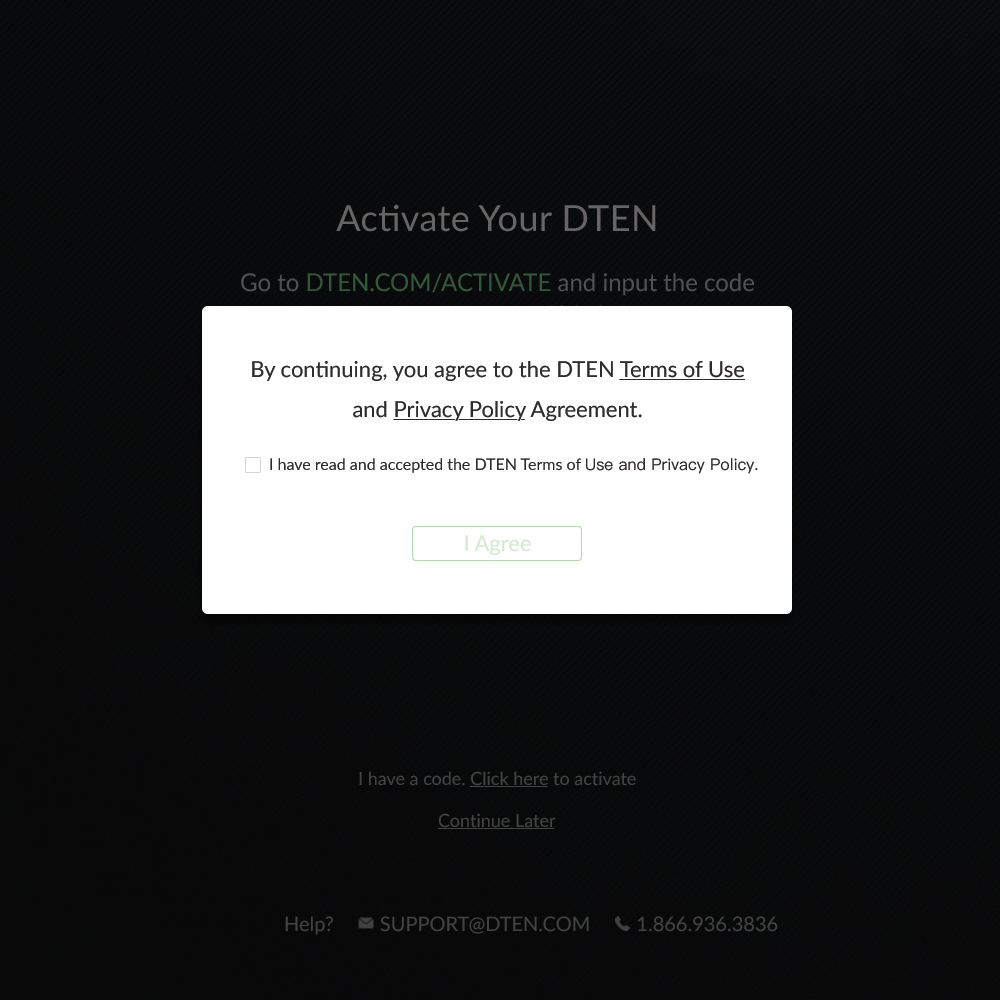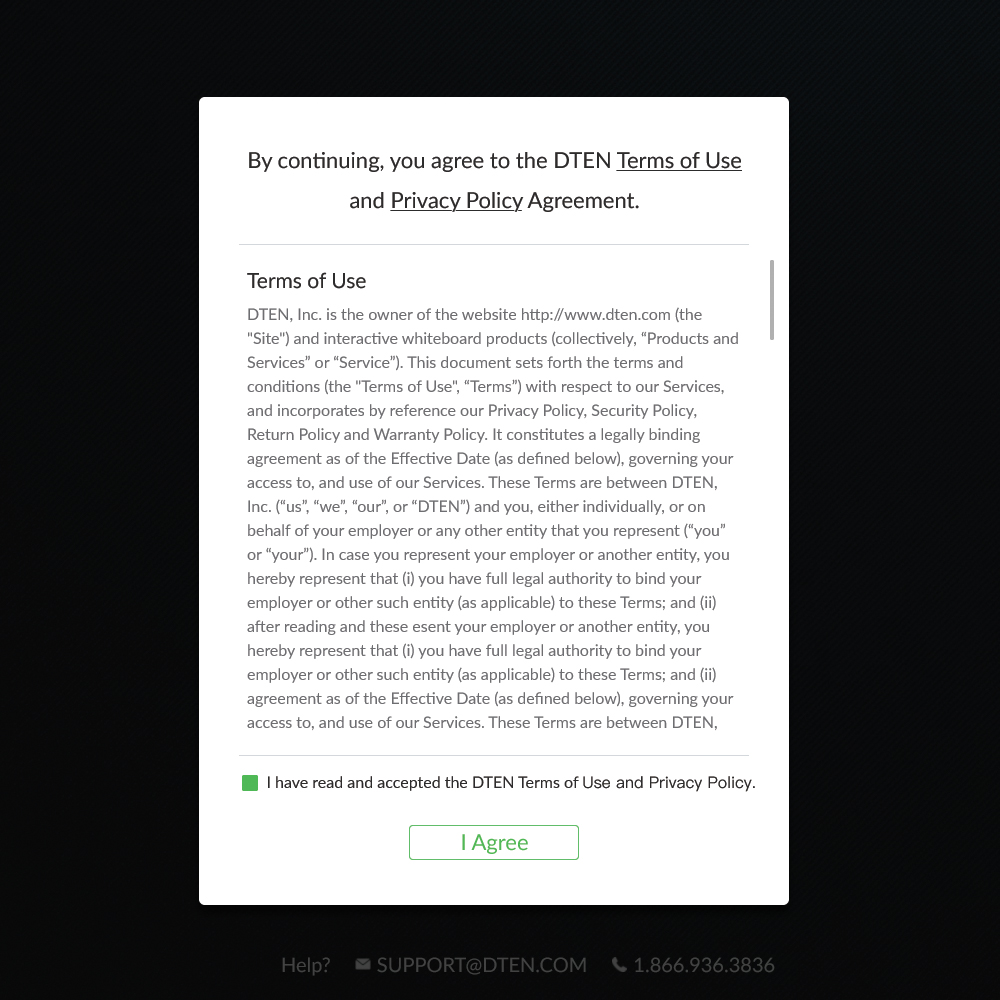 At the bottom of the page, click "

I have a code

"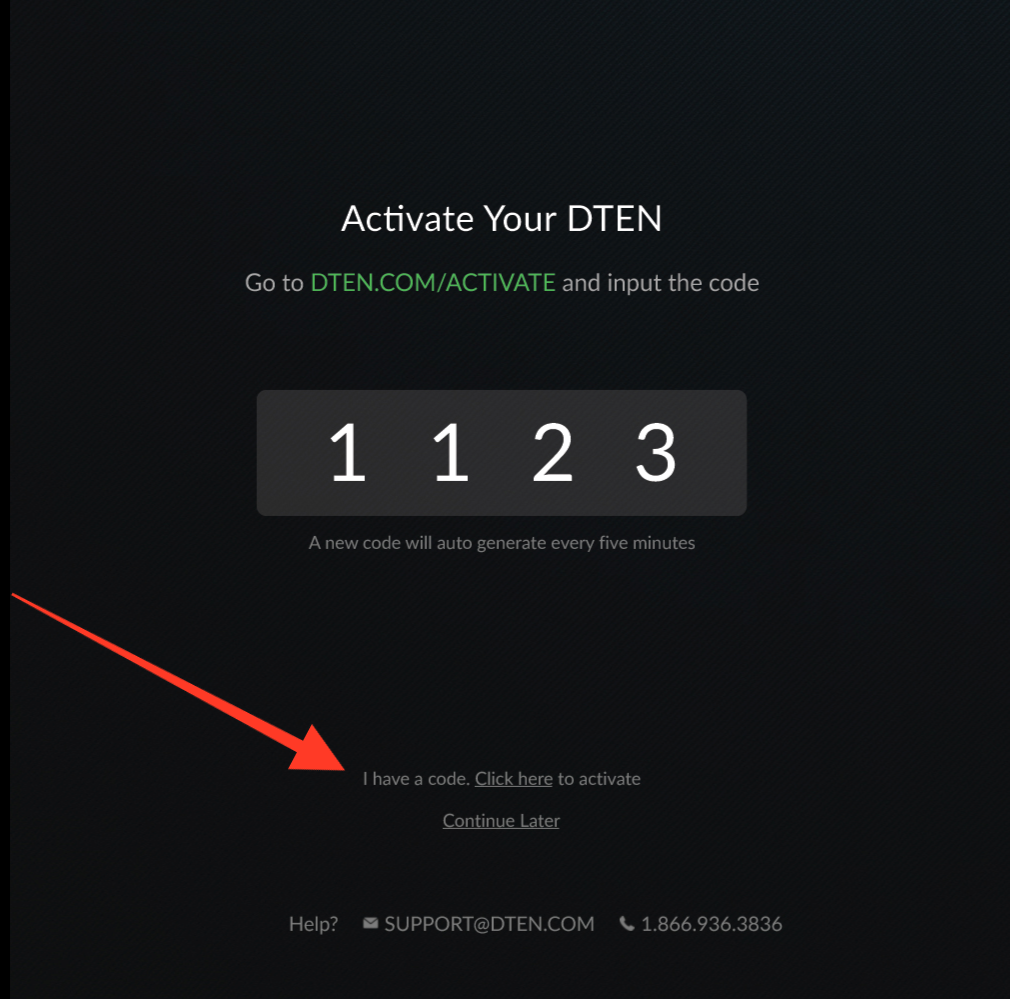 Enter 6 digits code that was given to you by your IT administrator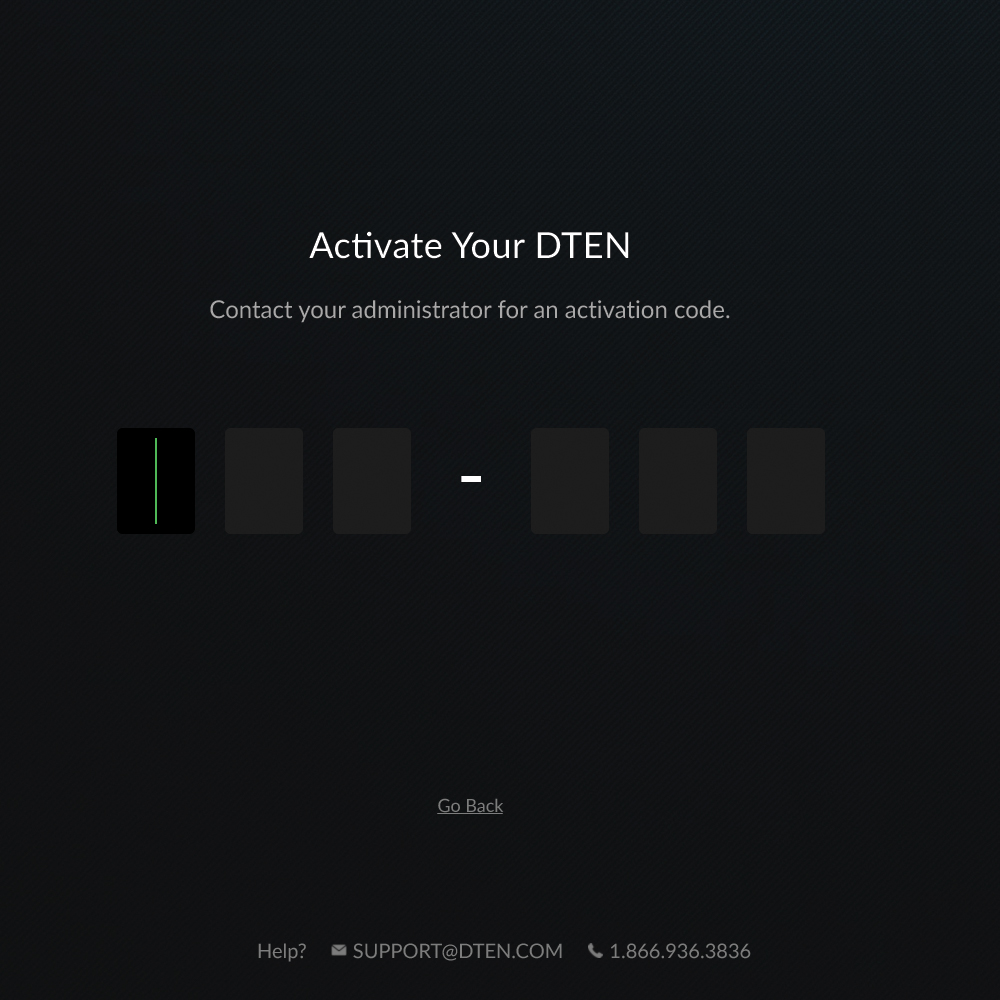 2.1.1 What if I do not have 6-digits activation code?
If you do not have the 6 digit codes:
On the activate page, you will see the 4 digits showing up on the DTEN ME

Go to your laptop browser, enter dten.com/activate on your browser

Enter your email address

Enter 4 digits code showing up on the DTEN ME and sign up for an account.
2.2 Sign in using Non-SSO Account (Sign in with email)
Enter the email and password of your Zoom account and tap Sign in.

If you are performing the setup on your own the process will complete automatically. If a room has been provisioned for you by your organization, tap to select it.
2.1 Sign in using SSO Account
1. Tap "Sign In"
2. On the device, you will see the pairing code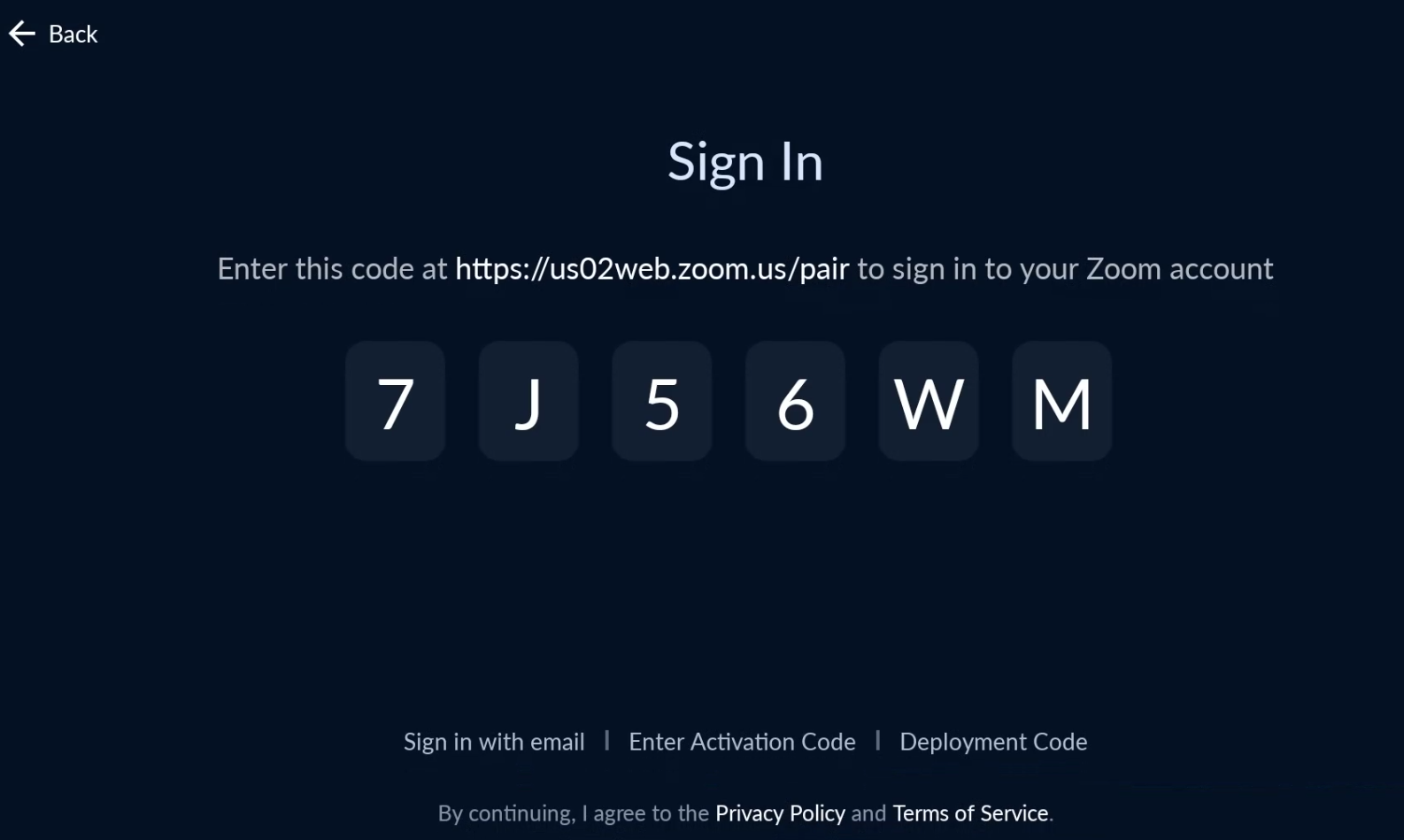 Go to your laptop, navigate

www.zoom.us/pair

and enter the pairing code

Click " Yes, it's me" on the pop-up window

You are now signed in using SSO
After the Installation
3.1 Now you can start using DTEN ME, before that, be sure to review the following Frequently Asked Questions below: