This document is applicable for the following use cases:
How end-users and AV integrators work together to deploy DTEN ME

How to deploy DTEN ME at the mass level
Review the sections below to activate and to install DTEN ME:
Before the unboxing

(for Admins)
Before the unboxing
Before unboxing the DTEN ME, it's recommended that the admin or end-users generate "activation codes" ahead of time. Those activation codes will be used for activating the warranty when setting up the DTEN ME device.
Please follow the steps below:
Go to

http://www.orbit.dten.com

(click here to learn

What is DTEN Orbit?

)

Create a new account and then log in to the Orbit portal

On the top right, click "Generate Activation Code" and it will open a pop-up window

Next, do the following:
Enter the number of DTEN ME devices that you plan to activate or deploy

Choose "Code Expires after 7 days"

Click "Generate Codes"
You will see the codes in the pop-up window. We recommend sending it to you for record-keeping purposes.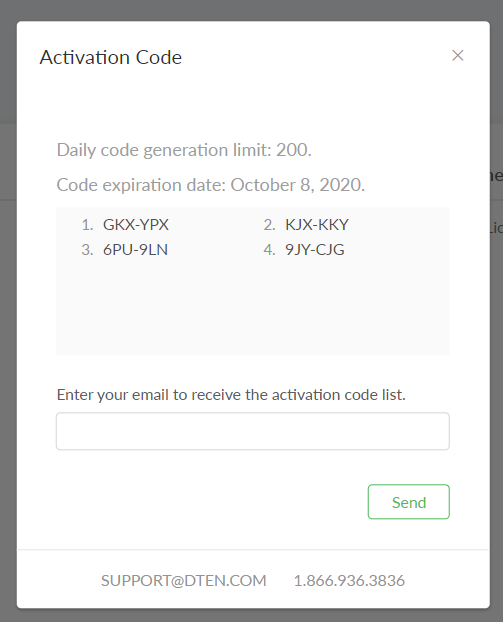 During the Installation:
Follow the instructions on the screen.

During the installation, at the bottom of the page, click "I have a code"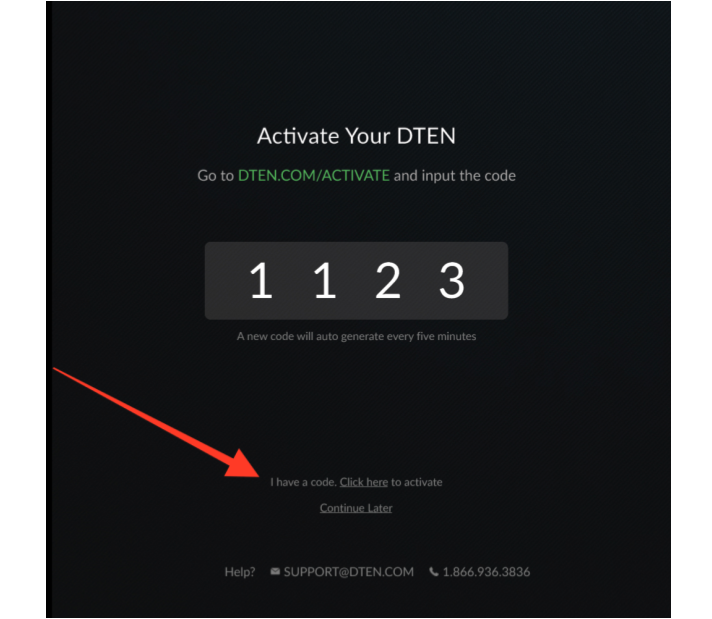 Enter 6 digits code that was given to you by your IT administrator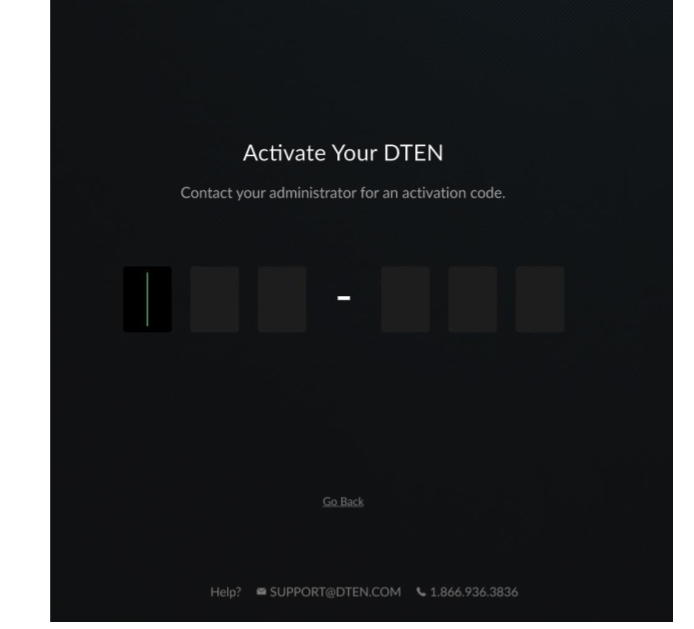 After the Installation:
Here are some helpful Tips and FAQs about DTEN ME.